Brake Service
A properly functioning braking system is the most important safety system in your vehicle. It's a complex system of parts that require proper maintenance throughout your vehicle's lifetime. Keeping your braking system components in great shape should be your top vehicle maintenance priority.
Your vehicle's brake pedal is connected to a master braking cylinder. This component is made up of a piston and a fluid reservoir. When you step on the brake pedal, it moves the piston which then pushes brake fluid through the brake lines to the brake caliper (for disc brakes) or the wheel cylinder (for drum brakes). Brake calipers apply force to the brake pads which press against rotors to produce friction (and heat) that stops your vehicle. Drum brakes contain a piston that pushes the brake shoes outward against the drum to produce the friction needed to stop your vehicle.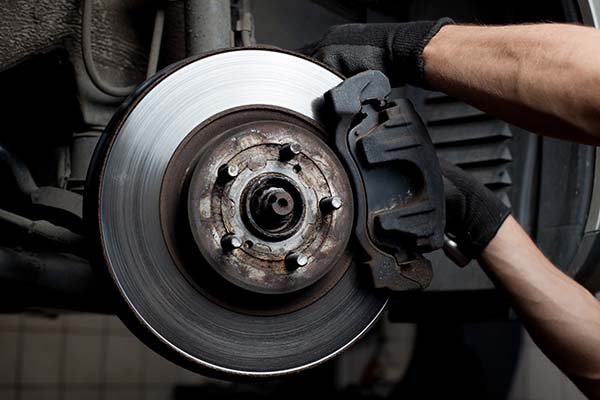 The brake pads that press against the rotor or drum take a lot of punishment with heat and friction. Pads wear out over time and should be replaced regularly. A squealing sound when you step on the brake pedal is an indicator that your brake pads need to be changed. Ignoring this sound will lead to further degradation of the brake pads and possibly damage to the rotors and/or drums which will require more extensive repairs. Regular maintenance on your vehicle's braking system will keep you safe and save you money.
Give us a call to book an appointment at 905-374-7431.