Steering & Suspension
Being able to accelerate and brake is important but without properly functioning steering you can't drive safely or at all. The steering system of your car has many components that have to function properly for the safe operation of your vehicle. In the old days vehicles didn't have power steering. The steering system in those days consisted of the steering wheel and shaft, the steering gear and the steering linkage. Modern cars with power steering have a variety of additional components that need to be properly maintained to ensure the safe and efficient functioning of the steering system.
Common maintenance items for the steering system include replacing the power steering fluid, pumps, belts, and hoses.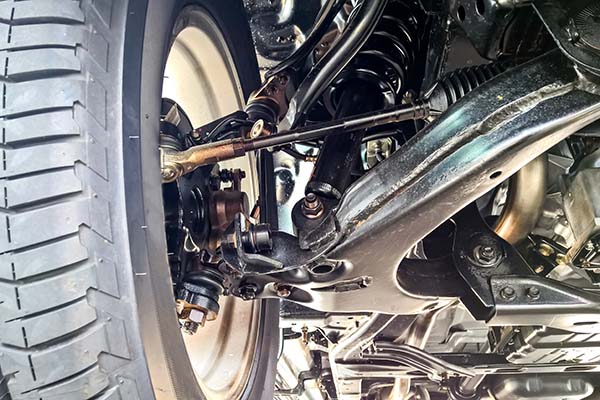 In addition to these components it is also important to take into consideration the condition of the tires and suspension system when looking at steering issues. Improper alignment of the wheels, worn out tires or a damaged suspension can prevent the car from traveling in a straight line even when the steering wheel is straight. Worn or damaged suspension can also increase the amount of time you need to stop your car significantly, turning what would otherwise have been a close call into a collision.
Give us a call to book an appointment at 905-374-7431.